COVID-19 Online Retail Scheme & Digital Marketing Consulting
Recently Ireland released the details for the €5.5m Covid-19 Online Retail Scheme which will allow established businesses to receive a grant covering up to 80% of costs of up to €40,000 for helping boost online sales.
This is an incredible opportunity for companies that have started to market online but have not yet gotten the traction they desire. There are many different ways eligible companies can use the money too.
Here are some ways you can use the money
Research: Have your website presence audited and create an in depth audit and strategy created to help you dominate your market and your ideal clients.
Strategy Development: Conduct a deep dive and analyze specific competitors and opportunities to develop an effective long term marketing plan based on data.
Implementation: Already have an audit or strategy but don't have the resources to implement? This grant is eligible for the implementation of these services as well
It's The Perfect Time To Go All In on Organic Search
Inbound marketing is a beautiful thing. When people need a product or service they turn to Google, type in what they're looking for and click on the result that's most relevant to their goals.
Most of these clicks go to the organic results which are actually free for the advertiser. This means that Google is not going to charge you for this click and you rank for as many keywords as you want.
Companies who take advantage of this organic search traffic usually have to invest a lot of time and effort to beat the competition since most of the clicks go to the top 1 or 2 ranking websites.
And that's the real problem with organic SEO. It takes time and effort to be successful, but at the end of the day the most successful brands know this and play the long term game.
This Scheme from Enterprise Ireland can help you build a stronger website asset focused on a solid organic SEO strategy. So for the average business which has an online presence that's underperforming, here is how I would use the money:
Start off with an audit. The automated SEO audit's you find on the internet are pretty bad. They don't really give you the insight you need to be successful. This will be a technical SEO audit that really dives into the areas you need to improve to have the biggest impact.

Work with an SEO Expert to do a true audit based on your sales goals. Depending on the size of your website this can run between €2,000 – €5,000.

The goal of this audit will be three fold:

1) Identify issues on your website prohibiting you from ranking effectively in Google's organic search.

2) Research competitors and market opportunities available. Get data on keyword volumes so you can optimize around searches that are already happening.

3) Make sure the audit clearly outlines your strategy moving forward so you know exactly what you have to do to achieve your desired goals.

Focus On Implementation

A good audit and strategy document will lay out a clear plan to success. Since organic search rankings can take time you will want to prioritize the highest impact items and get to work.

In most arrangements this involves work such as:

Site Clean Up: Cleaning up any technical errors or craw issues on the website. These can be 404 errors or optimizing your code for site speed.

CRO Fixes: Make changes that are interfering with your conversion rates.

Content Creation: Making sure quality content is created, optimized, and placed correctly without cannibalization.

Authority Building: Identifying link opportunities that will help boost your website authority and trust in Google's eyes. Obtaining high quality relevant links will help boost this.

Take Advantage of An Excellent Opportunity for Growth
Running a business is hard and Covid complicated things greatly.
In a time when we are seeing less business from brick and mortal retail sales and more online business this grant from Enterprise Ireland has come at the right time.
In my opinion this is a great opportunity for growth to take advantage of.
As a 15 year SEO industry veteran I have helped hundreds of businesses boost their online sales and return on investment including helping one company 5x their revenue their first year working with me.
If you think you might need help with your digital marketing efforts in Ireland or Worldwide, please feel free to contact me for a free consultation.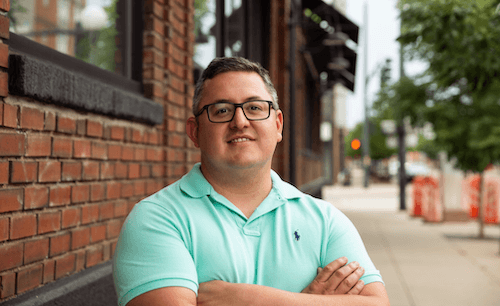 Casey Meraz is the founder of Juris Digital, Casey Meraz Consulting, Local SEO Experts and the author of How To Perform The Ultimate Local SEO Audit. He has written two books on SEO and has spoken at many digital marketing conferences. Casey is widely recognized as a Local SEO Expert.