The Best Steakhouse in Kinsale: Finn's Farmcut Review
Atmosphere: 5/5 Stars
Wine: 5/5 Stars
Food: 5/5 Stars
Service: 5/5 Stars
It was on a chilly evening in 2020 when my wife Brynna and I first discovered the culinary gem that is Finns Farmcut. Nestled in the picturesque town of Kinsale, Ireland, our initial visit to this enchanting eatery was marked by the warm and attentive welcome we received from Julie Finn, one of the owners who personally oversees the front of the house.
Little did we know that this chance encounter would lead to a love affair with a restaurant that has since become our go-to spot for an unforgettable dining experience.

– Casey Meraz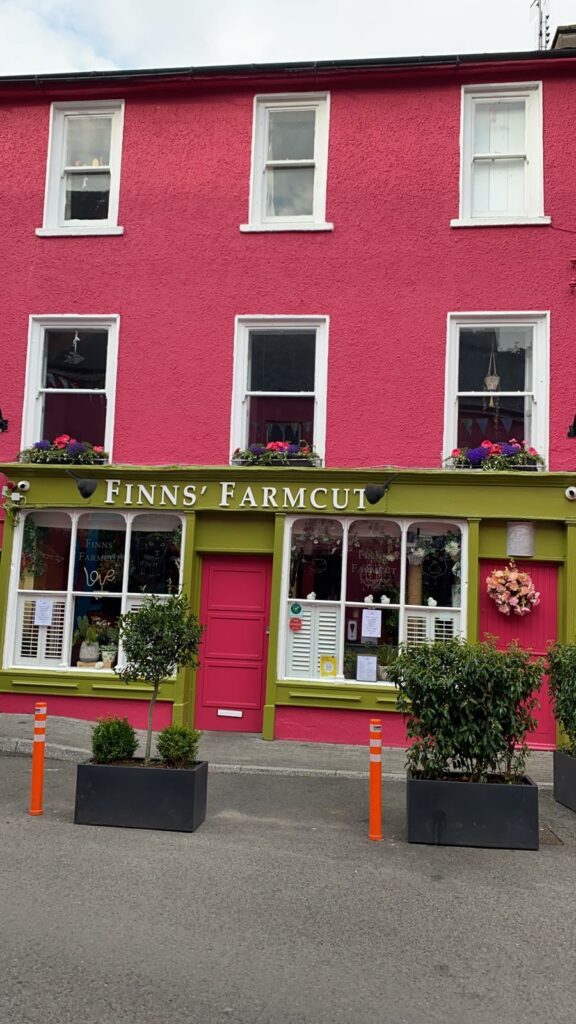 John and Julie Finn opened Finns Farmcut with a dream of creating a neighborhood restaurant that Kinsale had long been waiting for. The seasonal menu features the finest grass-fed beef and lamb, sourced from their family farm in Mitchelstown County Cork and other like-minded farmers. In addition to their commitment to locally sourced, high-quality ingredients, the restaurant boasts a unique and innovative cooking technique using their charcoal oven, fondly named 'Bertha.' This oven, a first of its kind in Kinsale, cooks at a scorching 350 to 400 degrees, using organic American Oak charcoal to enhance the already delectable flavors of their dishes. Their curated wine list, a testament to the Finns' passion for fine wines, perfectly complements their sumptuous menu.
Fast forward to a recent visit for a date night, and we found ourselves once again enveloped in the cozy embrace of Finns Farmcut. The atmosphere had only improved since our last visit, with the recent renovations giving the space an upscale yet homey steakhouse feel. With a 5-star atmosphere, we eagerly anticipated the culinary delights that awaited us.
The service, as always, was impeccable. Our attentive servers, Alicia and Johnny, catered to our every need and provided excellent recommendations. John and Julie Finn made it a point to check on us throughout the evening, making us feel like cherished friends rather than mere patrons. The service, like the atmosphere, was nothing short of 5-star perfection.
As for the wine selection, John has curated an extensive and ever-changing list of the world's finest wines, including some fun and unique options. Our choice, a sumptuous French Châteauneuf-du-Pape, paired beautifully with our meal. The Finns' wine expertise is evident in every bottle on their list, earning them a well-deserved 5 out of 5 stars.
ur meal began with warm, homemade bread served with Irish butter, hummus, and olive oil, followed by the succulent sticky pork ribs. These slow-cooked, mouth-watering ribs, glazed in a delectable house sauce, have become a personal favorite of ours. For the main course, I indulged in a ribeye, expertly cooked on Bertha to a perfect medium-rare, accompanied by homemade peppercorn sauce and twice-cooked chips. The chips were a revelation – crispy on the outside, tender on the inside, and the perfect companion to the heavenly steak.
Our culinary journey concluded with one of Julie's homemade ice creams, a daily creation that never fails to delight. Paired with a glass of port wine, it was the perfect end to another exceptional meal at Finns Farmcut.
In the end, Finns Farmcut truly embodies the spirit of indulgent food, classic wines, and warm, genuine hospitality. With 5 stars for atmosphere, service, wine selection, and food, our love affair with this Kinsale gem only grows stronger with each visit.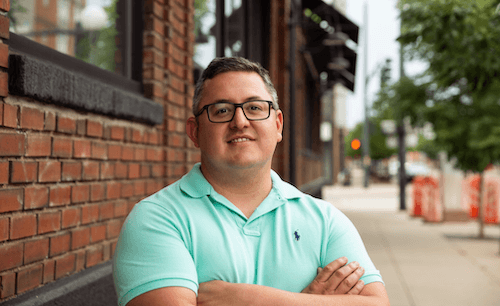 Casey Meraz is the founder of Juris Digital, Casey Meraz Consulting, Local SEO Experts and the author of How To Perform The Ultimate Local SEO Audit. He has written two books on SEO and has spoken at many digital marketing conferences. Casey is widely recognized as a Local SEO Expert.