Finding and Removing Duplicate Google My Business Listings
Google is constantly updating its algorithm to eliminate spam and nefarious activity, and at one point, that included sites with "duplicate content." While in the past duplicate content was viewed as a punishable offense, Google has new rules that allow duplicate content, but it comes with a catch.
Google recognizes that businesses may have multiple listings or duplicate content on product pages, but the real issue for businesses is the negative impact of Google choosing the wrong listing to show in search. And if you care about Local SEO, that's an issue.
Ideally, your Google My Business (GMB) listing is the one you've optimized and completely updated, but if not, you'll need to remove all the duplicate listings so that Google picks the right one to show users.
We'll provide you with a guide on how this happens and how to remove these duplicate Google My Business listings so you always shine in search engine page results.
How to Fix Duplicate Google Business Listings
Duplicate GMB listings happen for all kinds of reasons, but when it does, it's a considerable problem for any brand. It can be confusing for potential customers if they go to an older, outdated Google listing for your business, for example.
However, duplicate listings will also affect your rank due to the Possum update, which changed the way that the algorithm views duplicate listings and allows them to compete against one another for the same spot. That's an awful way to lose your rank in search engines: by fighting against yourself.
The good news is that Google offers two ways to remove duplicate listings. However, it's important to follow this step-by-step process below to avoid any unnecessary work or removal of your "verified Google Business listing."
1. Do This First
Go to Google.com and search for your business. Do you see a listing that says "own this business" or "claim this business" on the listing card? This means that the listing is not verified.
However, if you find a listing that does not have this text, then it's verified. You probably have a Gmail account that set up this listing a long time, whether through your search manager or an agency that helped you before. You can still get this verified listing under your control by following these instructions.
It's important that you work on getting ownership of the current verified listing, otherwise you will need to verify your business again. This is a 5-10 day process where you must receive a postcard in the mail and verify the code on your Google My Business listing for it to be verified.
2. Login to Your Google My Business Account
If you do know the email of the business profile, you can login to your Google My Business account and remove the duplicate listing.
Once logged in, go to "Account Summary" then click "Duplicate Locations."
Find the location you want to remove.
Check that you are not deleting a "verified" listing, then click "Delete this listing."
3. Report Duplicate Listings in Google Maps
Once you know your verified listing, you can go to other listings that are not verified and remove duplicates from Google Maps.
Open Google Maps, then search the location you want to report.
Click "Suggest an edit" and mark the location as "place is permanently closed or has never existed."
Write in "Duplicate" for the reason, then click "Submit."
It's important that you check that it's the right listing and don't do this for any verified listing if you want to keep your rankings.
4. Merging Listings and Reviews
If you have two or more listings for the same business at the same address, then you'll need to unverify one of these profiles. You also will need to click "claim this listing" if you want to control duplicates that you don't have already.
Once claimed, you can merge the listings. You'll need to grab the URLs of the duplicate listing and the verified listing, then login to your Google My Business dashboard and contact support to request that they merge the two URLs.
This is important to do if you have lots of reviews on an unverified listing that you want to keep for your business.
5. Remove Duplicate Listings for Professionals/Practitioners
Google also allows a number of public-facing professionals like lawyers and dentists to list their businesses or names along with a business. If you have multiple attorneys working out of the same office, then they can all create unique Google My Business listings.
However, if a professional leaves to go to a different practice, then you'll need to inform Google of this change. You can go to the defunct professional's listing, click "Suggest an edit" and then mark those listings as permanently closed with the reason "Never Existed."
Optimize Your Google My Business Profile
In addition to removing duplicate listings, you should remove any outdated information and constantly review your GMB listing for inaccuracies. Google also updates their features a lot, and recently rolled out a long list of attributes that businesses can add to their profiles.
These attributes are particularly for your business category, such as online appointments available for lawyers or COVID-19 restrictions for hospitals. There are factual attributes that are verified as true about your business, as well as subjective attributes which can only be designated by visitors and customers to your business.
Next Steps for Your Google Domination
It's not easy ranking up in Google on your own. If you find that you can't fix your listings or don't know how to get your Google My Business profile on top, we can help you with a dedicated SEO and SEM strategist.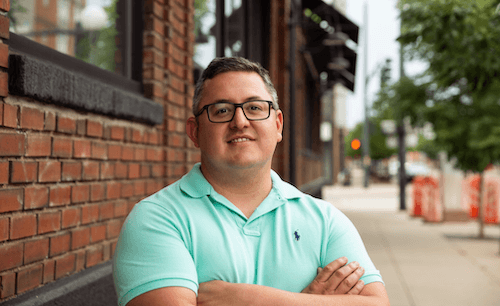 Casey Meraz is the founder of Juris Digital, Casey Meraz Consulting, Local SEO Experts and the author of How To Perform The Ultimate Local SEO Audit. He has written two books on SEO and has spoken at many digital marketing conferences. Casey is widely recognized as a Local SEO Expert.